About Us
Formed in 1977 by Dan Bickey, Mine Power Systems, Inc. (MPS) has become an industry leader in the sales and service of mining batteries. Mine Battery Service (MBS), our field service arm, was established in 1982.
Mine Power Systems Chargers (MPSC), an original equipment manufacturer of ferro-based chargers, opened in 1998.
Our 44,000 square-foot facility is located in the Raleigh County Airport Industrial Park, just outside Beckley, West Virginia.
Sales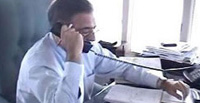 Mine Power Systems offers every kind of battery a customer could need at a mine site, ranging from 6-volt golf cart and scrubber batteries to 30,000-pound coal hauler batteries. We are proud to be a distributor for Crown Battery based in Fremont, Ohio. We promise competitive prices and accurate delivery times and MPS offers an innovative rental-purchase plan for customers who would rather finance their equipment.
MPS is an authorized dealer for J & R Manufacturing plugs and receptacles, and we carry a full-line of battery and charger parts.
We offer rebuilt and retrayed batteries with refurbished trays. Rebuilds have used cells that are rated for 80 or 100 percent capacity, while retrays have brand new cells. MPS/MBS offers a trade exchange program that enables customers to trade old batteries for rebuilt ones.
Our sales force presently travels in West Virginia, Kentucky, Virginia, Tennessee, Ohio, Maryland, Indiana, and Illinois. They will go anywhere they are needed. To have a representative contact you, call 304-252-2509 or click the contact button above for more information.
Misc.

MPS Retray Process
Click here to see a video about our retray process.&nbspWatch video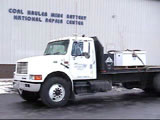 The MPS Process
Click here to see what we do.&nbspClick here

BatteryCare
Following the instructions on our batteries will help ensure their long and safe use.&nbspClick here